CAST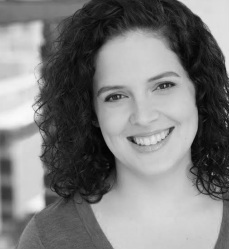 Morgan Wright
as Chloe
Morgan Wright is a New York based actor/singer with a quirky sensibility and a fresh-faced classic look. Recent New York credits include:
Dates Like These
,
Actoria, Life Unexpected: You Never Know
(Manhattan Rep)
, Happy?
(Winner – Best Short Play at The Players Theatre Festival), and
Tony and Tina's Wedding.
Raised in Baltimore, she spent much time in the theatre before going on to Davidson College and training at The Shakespeare Theatre of New Jersey. Since moving to New York, she has trained at HB Studios, Roger Simon Studios, and The Actors Project NYC. While acting and singing are her two biggest passions, she also has a serious love for traveling, TV pop culture, and can often be found cheering on her hometown sports teams.
---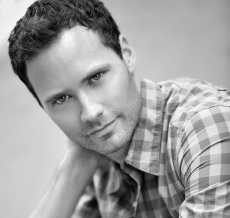 Brennan Taylor
as Greg
Portland, Oregon-born actor Brennan Taylor landed recent TV roles on
Law & Order: SVU
(NBC),
Royal Pains
(USA),
Broad City
(Comedy Central),
Hostages
and
Blue Bloods
(CBS), as well as the upcoming drama series
Flesh & Bone
(Starz). Brennan also had a supporting role in Columbia Pictures'
The Amazing Spider-Man II
and booked national commercials for Dr. Scholl's, LG Optimus, Chrysler and Welch's Juice. He ran cross country & track at the University of San Diego. (
www.brennan-taylor.com
)
---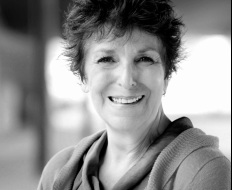 Barbara Miluski
as Sandy
A native of Chicago, Barbara Miluski graduated from The Second City Workshop, and performed in clubs and theaters around the Chicago area with the comedy group Laugh, Inc. and with the improv group Pup Tent Theater at the Annoyance Theater. She moved to Tampa, where she studied the Eric Morris Process with Kathleen Laughlin and Debbie Barone and appeared in commercials, TV pilots and films. Barbara is currently living in the New York area where she has appeared in independent films, commercials, and television series, including
Elementary
,
Girls
, Bravo's
Things I Hate About You
, and
Law & Order: SVU
. In New York theatre, she has been seen as Madame Pernelle in
Tartuffe
, Anna Semanovna in
A Month in the Country,
Maragrazia in
The Other Son
, The Duchess of Berwick in
Lady Windermere's Fan
and in
The Vagina Monologues
. She has also appeared in productions at The Fringe Festival, The Samuel French Midtown International Theater Festival and the Strawberry Festival.
---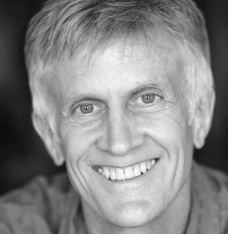 Joel Haberli
as Jim
Since moving to New York in 2008, Joel Haberli has had the good fortune to work on stage, television, radio, and the web. Stage roles include Ferapont in
Three Sisters
(HiveMind), Alex Graves in
Boyfriends
(Gallery Players), and Ray in
Mush
(2011 NYC Fringe Festival). His solo show,
Cracks in a Concrete Heart
, was part of the Plus 1 Solo Festival (Tongue In Cheek Theater) in March of 2013. Television work includes
Team Umi Zoomi
for Nickelodeon,
Unanswered Prayers
for Lifetime, and
Icelandic Ultra Blue
for Cartoon Network. Joel has been seen in commercials for
Legos
,
Jamaican Tourism
, and
Blue Buffalo Dog Food.
His voice is heard regularly on spots for
Aspercreme, AARP,
and
Optimum Business.
Featured web work includes
The A Team Parody
and
We Are The 1% (
collegehumor.com
). Joel recently married and is a father for the first time. Special thanks to Michael for this memorable gig.
---
CREW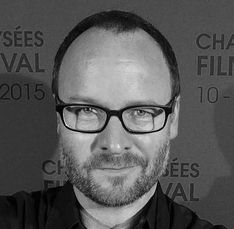 Michael Goldburg (Writer/Director/Producer)
is an award-winning filmmaker who earned his M.F.A. at NYU's Graduate Film Program where his thesis film won a Warner Bros. Pictures Production Award and a Dean's Craft Award for Excellence. His film, the hilariously absurd, horror-comedy short, "What's Eating Dad?," was named one of the Top 10 Horror Shorts of 2014, has screened at over 40 film festivals, and garnered 15 Wins and Nominations. The film will be distributed on Amazon, DirecTV, Xbox, and select Roku channels later this year. His latest comedy short film, "Rye Manhattan," just hit the festival circuit and won the Audience Award for Best Film at its New York City premiere.
Michael's prior prizewinning short film, "Happy Trails," a comic road trip from hell, screened at several major film festivals and won a Special Honor from the American Gem Screenplay Competition. He also co-directed the grand-prize winning web series, "Cafe Conversations," for FliggeeBox and directed and produced "Tragic Relief," a bleakly funny web series by writers from The Onion and Comedy Central, which was featured on Funny or Die and nominated for several Channy Awards at the Channel 101 screening series at UCB East in NYC. Michael was also awarded an AIVF Screenwriting Mentorship and is developing several other feature screenplays, including an adaptation of John Blades' (former book editor of "The Chicago Tribune") comic novel of suburban paranoia, "Small Game," as well as a shocking small-town murder mystery, "Black River," inspired by a true story.
http://michaelgoldburg.com
---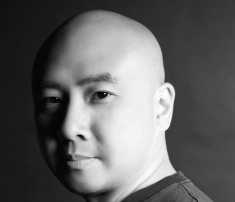 Dave Chan (Producer)
is an award-winning and versatile writer-producer from Brooklyn, NY who studied screenwriting at New York University. He has written features, shorts, TV pilots, and sketches spanning all genres either on assignment or on spec. He is presently co-writing
The New 40
, an uproarious female-driven comedy in the vein of
Bridesmaids
, and is also penning
The Sullies
, an edgy heist drama set in 1990s Queens, both to be co-produced by
Navy Yard Films
. He was a script consultant for such films as
Ambushed
starring Dolph Lundgren and several TV pilots, one of which was sold to FOX for development. His
Family Guy: What The Phuc?!
spec script placed as a Second Rounder in the recent Austin Film Festival. He is also a Winner of the Moondance International Film Festival, American Movie Awards, Los Angeles Screenplay Contest, Amsterdam Film Festival, Acclaim TV Spec Script Competition, and the WILDsound Film & Screenplay Festival as well as a Finalist in other notable screenwriting competitions. The script has garnered serious interest from the creators of the
Harold and Kumar
movies who have a first-look TV deal with Lionsgate.
Dave is also producing a number of feature films all in various stages of production, including
8-Ball
, a gritty, urban crime-drama starring Paul Ben-Victor from
The Wire
and Johnny "Roastbeef" Williams from
Goodfellas
. Dave is a writer and producer on Michael Goldburg's feature directing debut,
Sure-Fire
, a hilarious con man comedy set in New York City as well as Michael's award-winning short comedy,
Rye Manhattan
.
---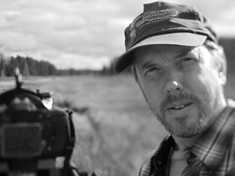 Peter Olsen (Director of Photography)

After being selected as a regional finalist for a Student Academy Award for his first 16mm film Interstates, Peter was accepted into the graduate film program at NYU, where his work garnered several honors, including a Graduate Teaching Assistantship, a Warner Bros. Production Award, and a nomination for the American Society of Cinematographers Greg Toland Heritage Award. Peter was also awarded a $25,000 development grant from IFP/North and the Minnesota Independent Film Fund as co-writer of the feature film screenplay Ice Nine, now in development. Peter taught a four-week workshop on documentary filmmaking at the distinguished International Film & Television Workshops in Rockport, Maine, and a six-week course in cinematography at the Kochi University of Technology in Japan. He has served as director of photography on dozens of films including documentaries, television series, shorts, national spots, and more than ten features. His work has been featured on networks which include PBS, ABC, A&E, ESPN, HGTV, Showtime, The Sundance Channel, STARZ, and in theatrical distribution. Peter brings an invaluable distinction to the projects he shoots as he is also a writer, producer, and director. His debut feature, Kaaterskill Falls (co-directed with Josh Apter), on which he also served as director of photography, received the Critic's Jury Prize for Best Feature at the IFP/West Los Angeles Film Festival, and was nominated for two Independent Spirit Awards. It aired on The Sundance Channel and was released by Wellspring Media on DVD and video. He is currently developing and shooting a number of projects, documentary and narrative, for screens large and small.

---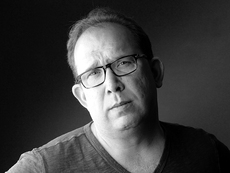 Michael Whalen (Music)
Two-time Emmy® award-winner, BMI award winner and Emmy® nominated composer and music supervisor, Michael Whalen, is a veteran of 700 TV and film scores, thousands of commercials and numerous TV themes and corporate identity pieces. Recent projects include the feature films "
Veronika Decides to Die
" (Sarah Michelle Gellar, Melissa Leo), "
Somewhere in the Middle
", "
Vows and Rites
" and short films for Disney. Michael is also a prolific recording artist and producer with 28 solo and soundtrack recordings to his credit. Michael frequently performs in NYC and has been an adjunct professor at the Berklee College of Music, The City College of New York and NYU. He is represented and published by Warner/Chappell Music. More information at:
www.michaelwhalen.com
---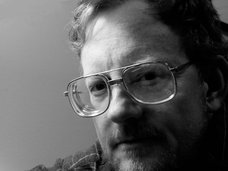 Scott Koué (Sound Design)

Scott Koué is a sound recordist, editor and designer – as well as a set and lighting designer - with 30 years of experience in film, advertising, and theater on over 300 productions. His sound work can be heard in over 30 films including Duma, Fly Away Home, Excess Baggage, Legend of Drunken Master, American Gun, and Titanic. In addition, he has created audio for over 250 ads for clients such as American Express, Nike, Coca Cola, Audi, Amazon.com, Toyota, and Intel. His work has been heard or seen at Oakland Ensemble Theatre, MAGIC Theatre, University of California Berkeley, Berkeley Repertory Theatre, ACT, Lincoln Center, Kennedy Center, Seattle Children's Theatre, and The Alliance Theatre in Atlanta. He toured Europe with the performance art company SOON3's production of MAGI. Scott has won an Emmy, a Golden Reel, a Silver Hugo, two London International Advertising Awards (LIAA), and
a New York Festival award for his work in sound, and was nominated for a Cable Car Award for set design.


---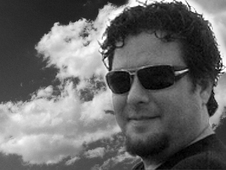 Dennis Fitzsimmons (Visual Effects)

Dennis Fitzsimmons is an award-winning visual effects artist who has been in the industry for over 15 years. He has worked on over two dozen feature films including Donnie Darko, The Aviator, and The Hunger Games: Mockingjay -
Part 1. Dennis has also worked on visual effects for numerous television shows, music videos, and commercials for national and international campaigns.

---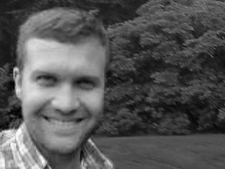 Ryan Penny (Editor)

Ryan Penny is a video editor at Sharp Entertainment for several reality TV shows on A&E, VH1, HGTV, and a spin-off web series for National Geographic. He was also a video editor at WNET New York Public Media, Major League Baseball, and MSG Varsity.
---